Infrastructure
Facilities offered
In the good old days, children were put in 'Gurukuls' to develop a systematic way of learning under the able guidance of Gurus. The kids' devotion resulted in them gaining wisdom, discipline and enlightenment. This used to develop individuals into healthy and intellectual citizens endowed with timeless knowledge. Seamless blend of ancient and modern teachings is the way forward. We have implemented the new education policy which guides about activities based learning.  The knowledge can be applied when in need.  Our pupils can become the natural resource to any issues arises in front of them.
To continue this practice and to make make the heros of tomorrow we have introduced playway method and activities based learning for the overall development of our pupils.  Discipline, code of conduct, ethics, dignity, excellence, honesty, respect and tolerance are some of the values we focus on.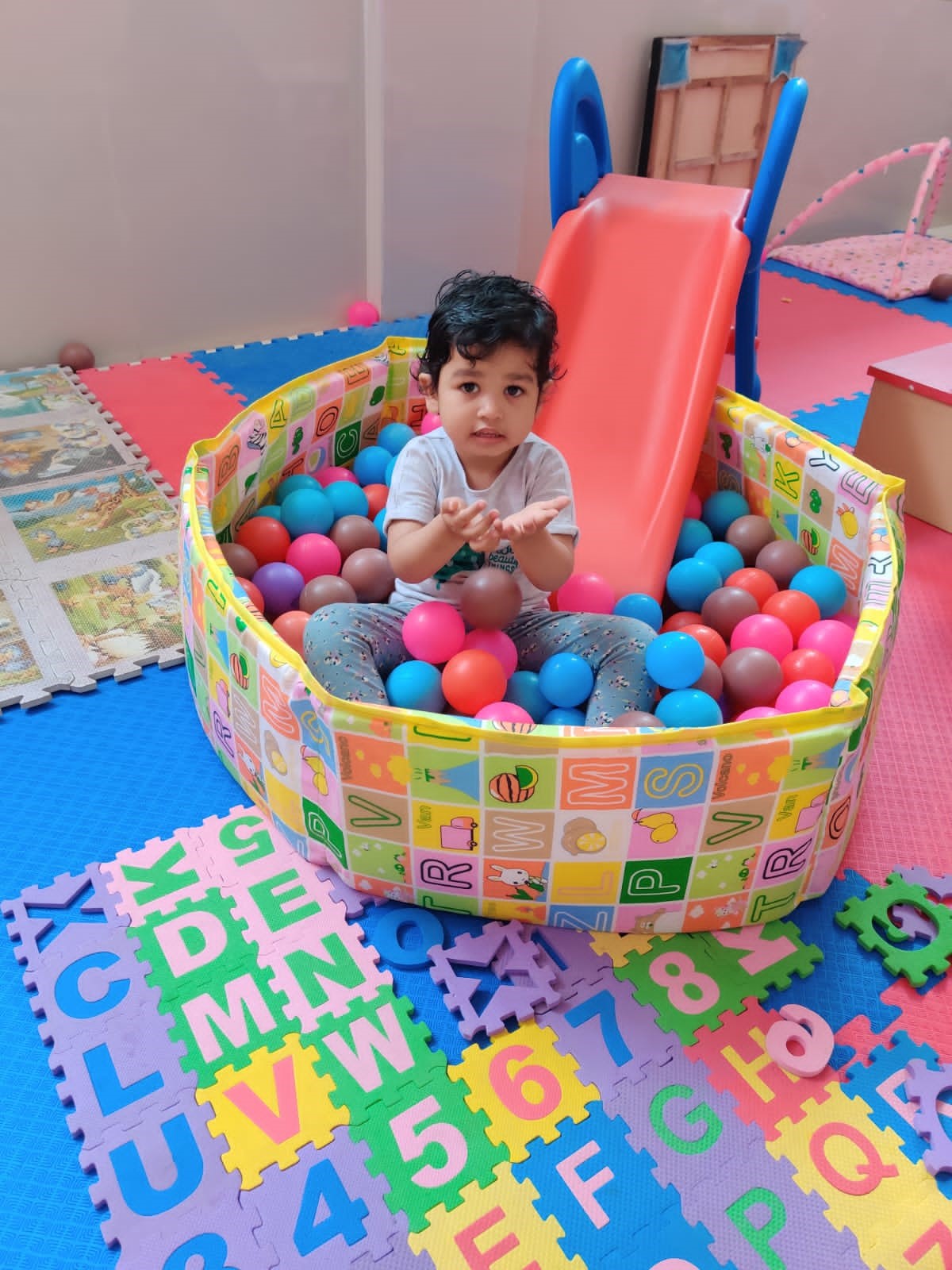 Child-Friendly Infrastructure Our newly buildup school spread into over 20000 sqft area, has wide ramps on the one side and wide stairs on the other side.
It is so nature friendly that every drop of water is saved, consumption of electricity is minimised.  It uses sensor based taps for washing hands which helps saving the water and building is all four sides open therefore natural light comes in the room the entire day. Water of Bisleri is offered to each child. This building is ecofriendly and electricity friendly.  The school is opened from all four sides which helps natural lighting in every corner of the building.  The building has adjoining park of one acre which helps getting the fresh air and avoid heats on the building. The class room size is over 450 Sqft which gives space of 30 Sqft to each child.  This means child can enjoy safe and healthy environment.
Our Facilities – More Details
Safety, Security and Hygiene
CCTV camera covering the entire facility, RO water, and keeping safety at utmost important. The building is covered with safety nets, bird net, and mosquito net so that our pupil do not get any kind of issue.
Floors are well equipped with mats, corners are covered properly. Cleanliness is given the utmost importance,
Prayers
One, perchance, in thousands strives for perfection; and one, perchance, among the blessed ones striving thus, knows Me in reality.
~Srimad Bhagwad Gita VII/3
The building has beautiful temple which has a symbols of all the major religion. Every child are required to pray in the morning. This helps connecting with almighty and improving the believe system.
Computer Lab
Computer labs are equipped with 21st century technology which enables pupils to learn designing, drawings and creativity.
Multi-purpose Hall
It has a multipurpose hall which is spread into over 7,000 Sqft. Area. It is used for rejuvenation, drama, musical instruments, dance, stage performance, karate, boxing etc.
Play Area
It has a big open space where an aero plane designed slides are kept which attracts children to play and explore the world.
Sports
No one cleared the high jump or pole vault in one go. After years of practice, the bar is raised a little and progressively, it becomes a record!
~ Helen Keller